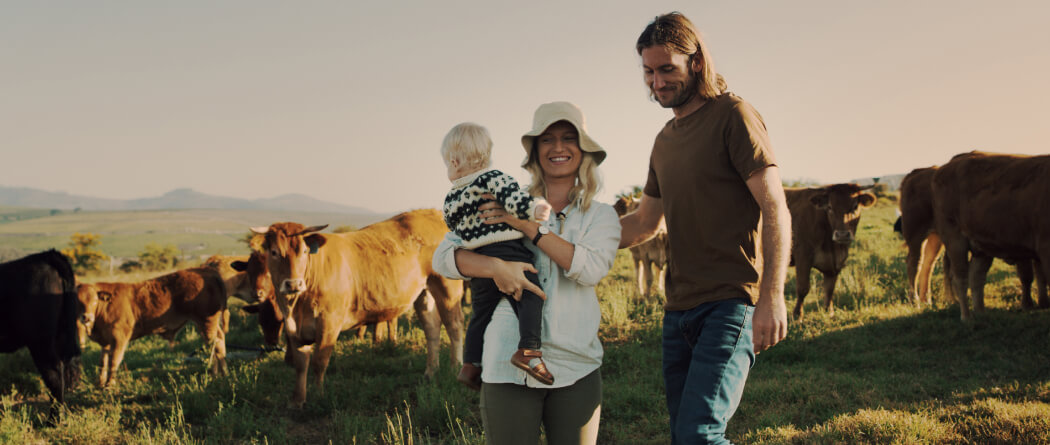 Bank of Hartington has a large variety of agricultural loans to meet all the needs of our producers! Whether it is a Line of Credit for farm operating expenses, or term loans to purchase livestock, equipment, or real estate, we have loan options to fit your operation and cash flow!
We work closely with our producers on developing and maintaining financial records, which are an important part of any operation. We also analyze these financials, which helps our producers with decision-making opportunities.
We take pride in the fact that our agricultural loan officers are also agricultural producers! This puts our officers a cut above the rest when it comes to understanding your farming operation!


Agriculture Loans
We offer flexible loan terms from 1 to 5 years with a balloon option and a variety of amortization options to best fit you. We also work closely with the Farm Service Agency in finding loan programs that work well for our beginning farmers.
Farmer Mac I Loans
Farmer Mac I is a secondary market for the purchase or refinancing of agricultural real estate. There are many different loan term options to choose from which gives our borrowers the ability to pick a loan term that best fits their cash flow. Terms consist of variable and fixed rate loans, which gives the producer the ability to lock in loan rates for up to 30 years.
Learn More About Farmer Mac I Loans
Farmer Mac II Loans
Farmer Mac II is a loan program where we obtain a guarantee from the USDA/FSA and sell the guaranteed portion of the loan. These loan terms offer long term rates on loans that can be fixed up to 30 years.
Please call the Bank of Hartington for the latest Farmer Mac rates as they may change daily!
Visit our Calculators page to figure your payment!
Meet Our Ag Loan Officers
Bank of Hartington is your hometown bank with lenders you can depend on! Contact Marie, Brett, and Eric in Hartington, Dana in Niobrara, or Cindy in Bloomfield for all your ag lending needs!
Brett Wiedenfeld - Hartington Office
Brett grew up on a farm located east of Hartington, NE. His parents operated a hog finishing operation and a grain farm. Brett attended Newcastle Public School. He then attended Wayne State College and graduated with a Bachelor of Science in Finance and Economics in 2007. He began working at the Bank of Hartington in May of that year. He went on to complete his MBA in the spring of 2008. He has held the position of Chief Financial Officer / Ag Lender since then.
Brett and his wife, Leah, have 2 children. They own a wean-to-finish hog operation near Hartington. They continue to be active in grain farming with Brett's parents.
When not working at the Bank or on the farm, Brett enjoys spending time with his family and traveling.
Marie Haahr - Hartington Office
Marie grew up on her family farm located near Menominee, Nebraska. They operated a farrow to finish hog operation and finished out cattle. Marie has always been very involved in the operation and still helps out today.
Marie attended Cedar Catholic High School and was very involved in the Hartington FFA program. She then attended South Dakota State University and received her bachelor's degree with a major in Animal Science with a Business and Production major and an Agribusiness minor. After graduation, she began working her way up to an Ag Loan Officer and was promoted to Vice President.
Marie and her husband, Jason, have 4 children. They operate a dairy farm along with raising beef cattle and grain farming. Along with helping with the farming operation, she is involved in 4-H with her children.
Outside of the farm and working at the bank, Marie is very involved in the church, school, and community. She has held offices in the St. John's Ladies Guild, East Catholic Development, and Cedar County 4-H Council.
Eric Hames - Hartington Office
Eric started working at the Bank of Hartington in the fall of 2014 as a Loan Officer. Eric came to the bank with 5 years of banking experience.
Eric was born and raised in Hartington and is a graduate of Hartington Cedar Catholic High School where he was involved in the FFA program. He received his Bachelor's degree from Northern State University in Banking and Financial Services.
Eric married his wife, Crystal, in 2011, and they now have three sons, Blake, Colby, and Reid, and two daughters, Nora and Mya.
He grew up in agriculture working for his Dad on a farrow to feeder pig swine operation east of Hartington. Today, he is still involved in agriculture by backgrounding feeder cattle as well as helping with the swine operation part-time.
Dana Fritz-Adema - Niobrara Loan Production Office
Dana grew up west of Niobrara on her family ranch consisting of a cow calf herd and feedlot. Dana spent many days on horseback from getting cows to grass and rounding up, to competing in rodeo, to doing trail rides at Niobrara State Park during the summer. Horses continue to be an important part of the family's daily life. Dana is a graduate of Niobrara High School. After high school, Dana attended Chadron State College and majored in Ag Business.
Dana started working at the Bank of Hartington in March of 2010, when the first Loan Production Office was opened in Niobrara. 
Dana is married to Ward Adema and they have two boys, Jace and Colt.
Cindy Bruns - Bloomfield Loan Production Office
Cindy started working for the Bank of Hartington in March 2016, when the decision was made to open a Loan Production Office in Bloomfield.  Cindy came to the bank with 6 years of banking experience.  She was born and raised on a dairy farm between Center and Bloomfield and graduated from Bloomfield High School.
Cindy married her husband, Kelly, in 1998 and they have 2 children together, Cole and Kate.  She also has a step daughter, Kali, and 5 grandchildren.  They owned and operated a grass-based organic dairy until 2010.  After selling the dairy herd, they invested in the Red Angus breed and started selling Red Angus bulls until November of 2017.  They still own a herd of Red Angus cattle today.  Cindy and her husband also own Bruns Land and Home LLC, a Real Estate office in Bloomfield.

When not working at the bank or helping on the farm or Real Estate office, Cindy enjoys spending time with family and following her kids' activities.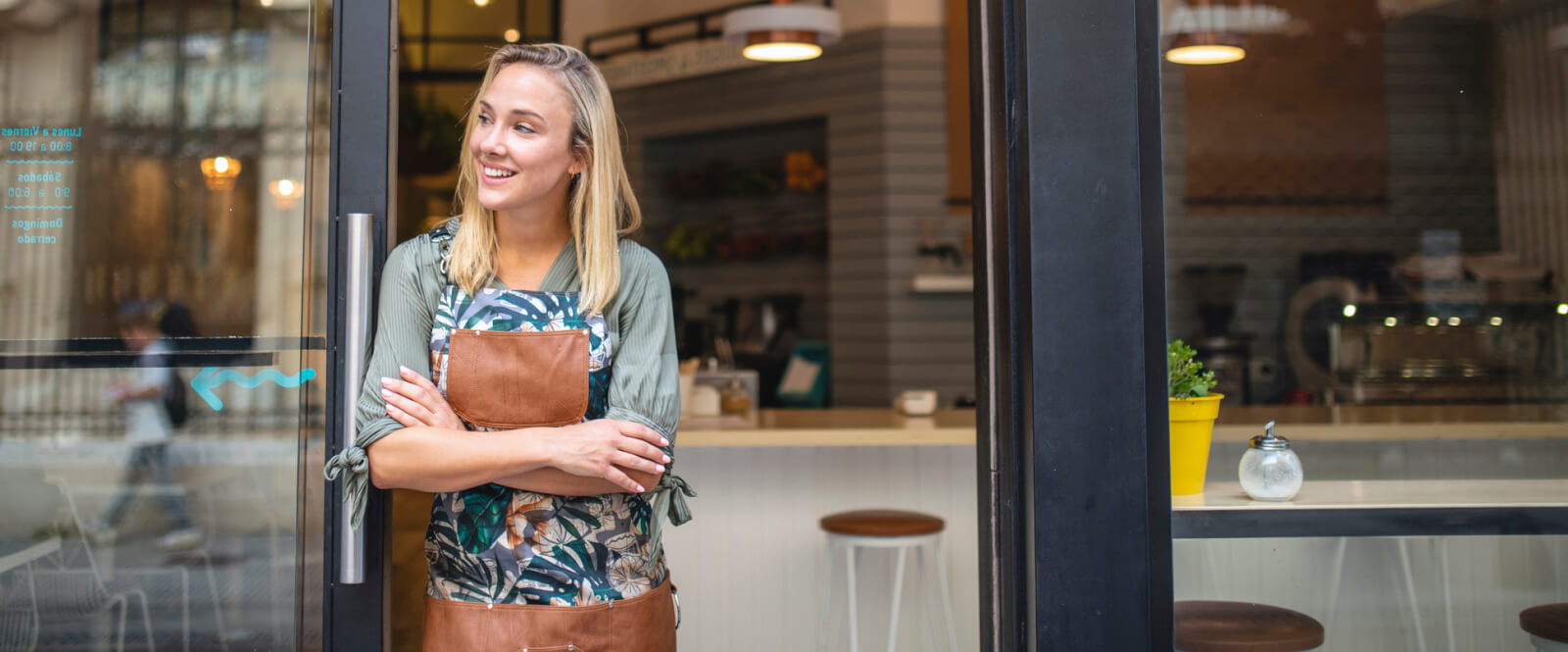 Grow your business with BoH.
We're committed to powering local businesses with the best in banking and financial services.